ESPN Sports Science: Cornhole Physics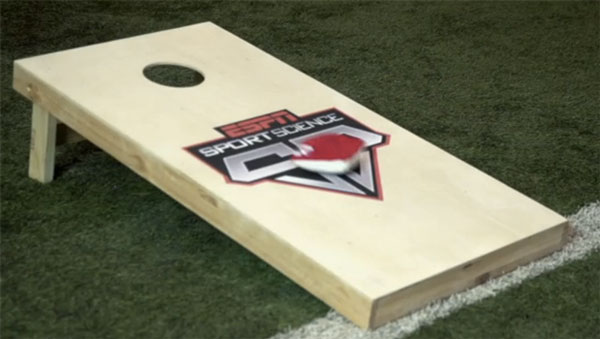 ESPN's Sports Science is a pretty nerdy answer to realm of sports. Recently they covered the Physics of Cornhole with a look at the game during the American Cornhole Organization's World Championships. Here's the video:
Now, when you're playing cornhole, you know just how physics applies to the game. Use it to your advantage, and maybe next year you'll be playing at the Cornhole World Championships.